Yamadaya Doll Cakes|e-Sumida Digital Shopping Street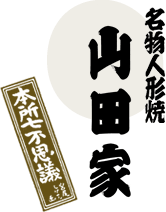 From the Seven Wonders of Honjo, our renowned doll cakes.
One of the three selected foods.
Dedicated to doll cakes for over 60 years! The past master passed down his passion to us and the family has preserved this delicacy just like the old times!
A loving Edo sweet since then, now and from now on.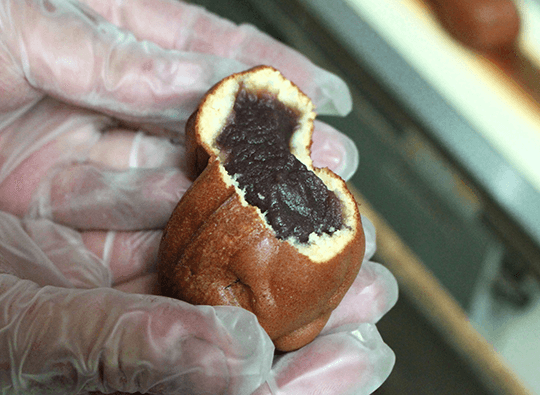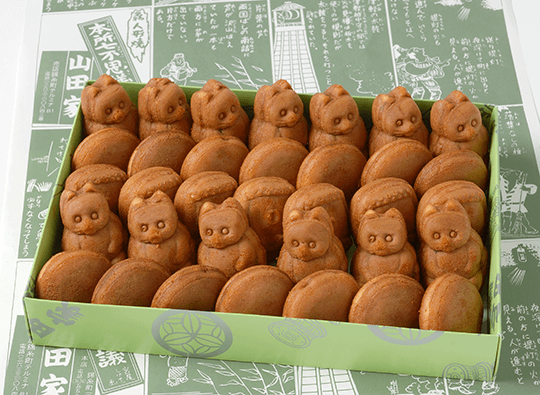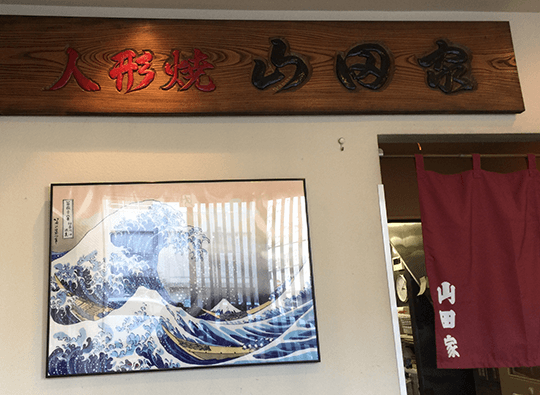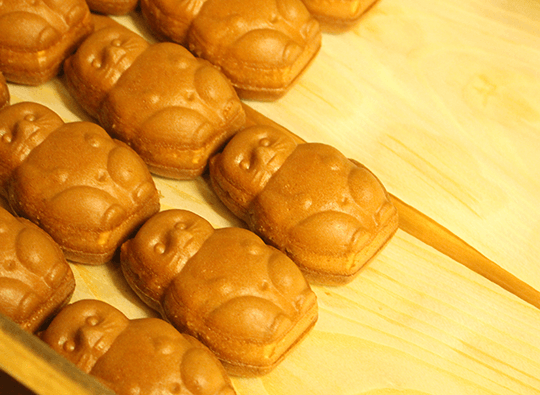 Yamadaya
DollCake
Everything started from a chicken eggs wholesale house in 1951, when Yamadaya of today`s renowned doll cakes was established, Preserving the founder`s passion and no compromises for ingredients and the making process, the renowned doll cakes have been kept by the family with its original taste.
The sweet succulent fine dough that melts in your mouth is made of eggs from Okukuji and quality honey. The lightly sweetened strained bean paste is made of red beans from Hokkaido and premium granulated sugar cooked in alkali ionized water.
Packaged in wrapping paper by manga artist and Edo culture researcher Shigeo Miyao. The Seven Wonders of Honjo,are seven tales that have been passed down generation to generation from Edo period. One of the wonders called Oitekibori (left behind), takes place in Kinshi-cho, and it is about a Japanese raccoon dog. That is why these doll cakes are shaped of this creature.
We opened a new store in 2012! We will be waiting for you to open our doors with a new look.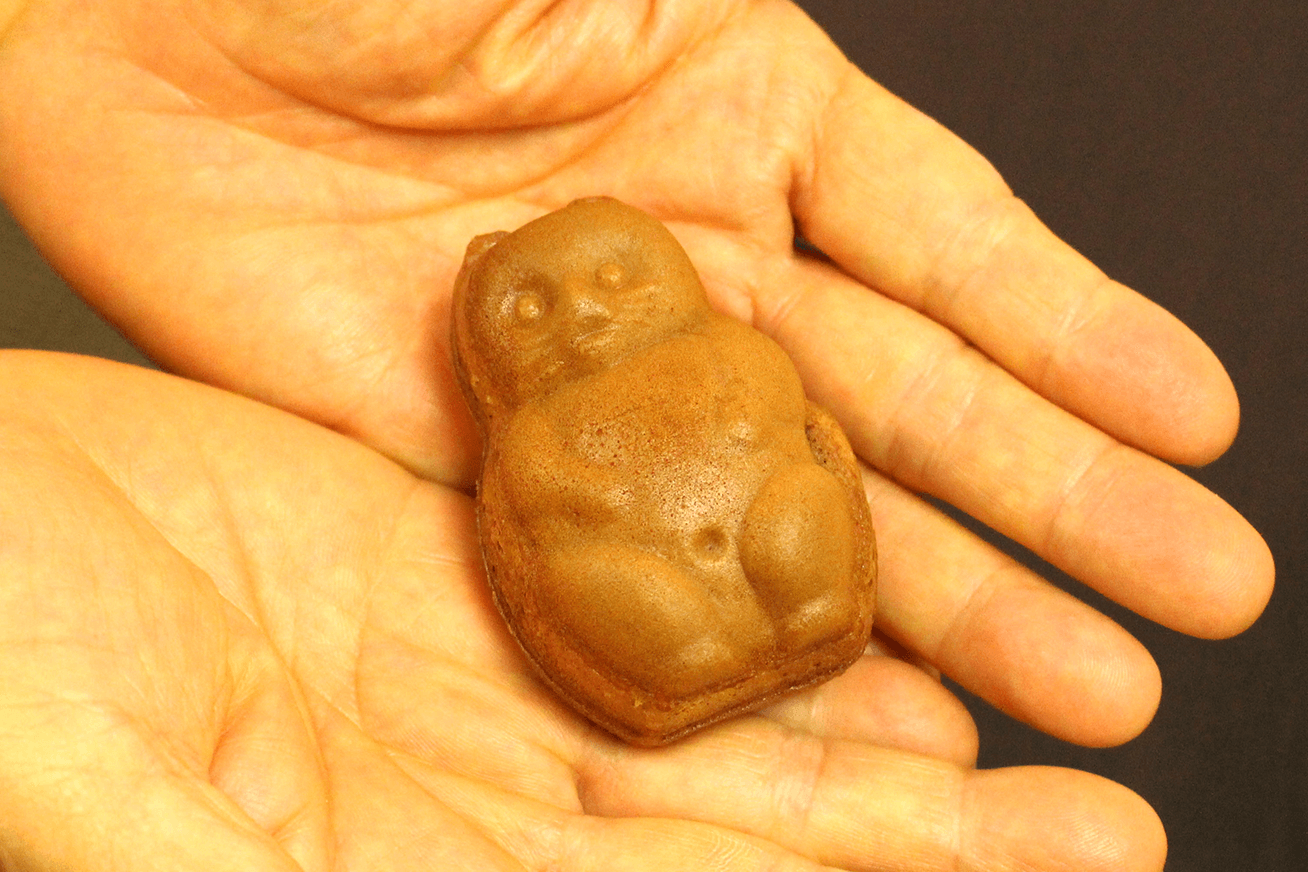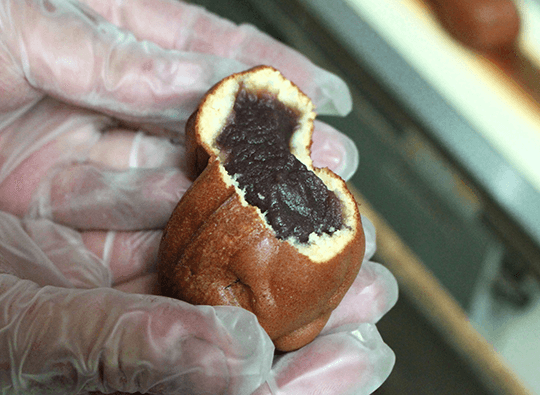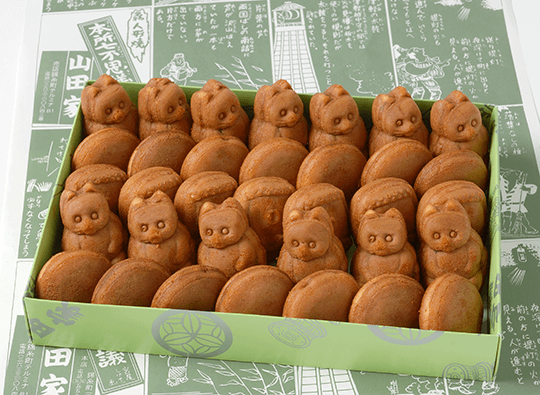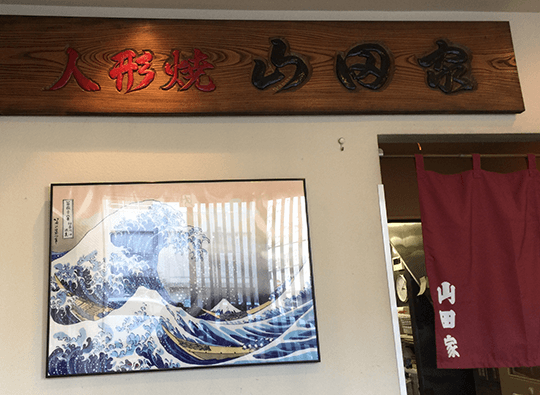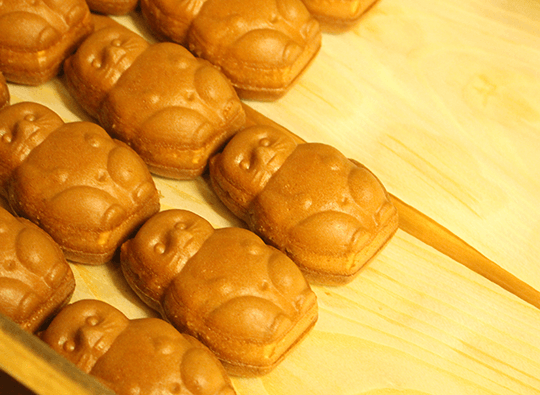 Shop Detail
Address

3-8-11 Kotobashi, Sumida-ku, Tokyo
Phone Number
E-mail

info@yamada8.com
Open

9:00〜20:00
Holiday

Wed
Access

Kinshicho Sta.
Participating Organization

Sumida-ku Meihin Meiten-kai, Kinshicho Shopping Street